A series of mass cards in memory of my mother sent to comfort people who loved her and to accuse those who denied her needed care. More information about this project is here.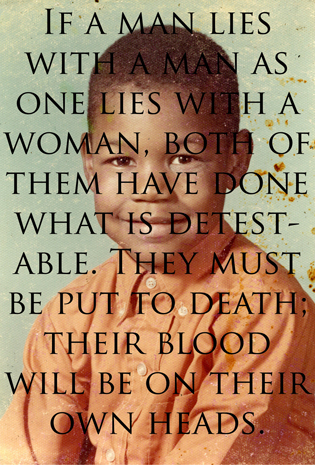 Untitled
(for David Wojnarowicz)
2008
watercolors
I did a series of watercolors and put a post on social media saying that anyone who sent me $50 could have one.
books
I started out as an artist making these books. I would scan my drawing and print them on the digital copier at work. I would have them spiral bound and then just start sending them out in the mail. Af first I used random names in the phone book, but over time, I started to learn about people in the art world and I just started mailing them directly to curators, critics, and other artists.
The first was Some men. This was followed by les homes d'affaires and finally Palimpsest.
Palimpsest 8.5 x 11 spiral bound. Vellum. Edition of 100 (I think)
les hommes d'affaires 5.5 x. 8.5 inches, spiral bound. Bond paper and vellum. Edition of 250 (I think)
Some men. 5.5 x. 8.5 inches, spiral bound. Bond paper and vellum. Edition of 250 (I think)